Hawaii, Tahiti & South Pacific Crossing
on Golden Princess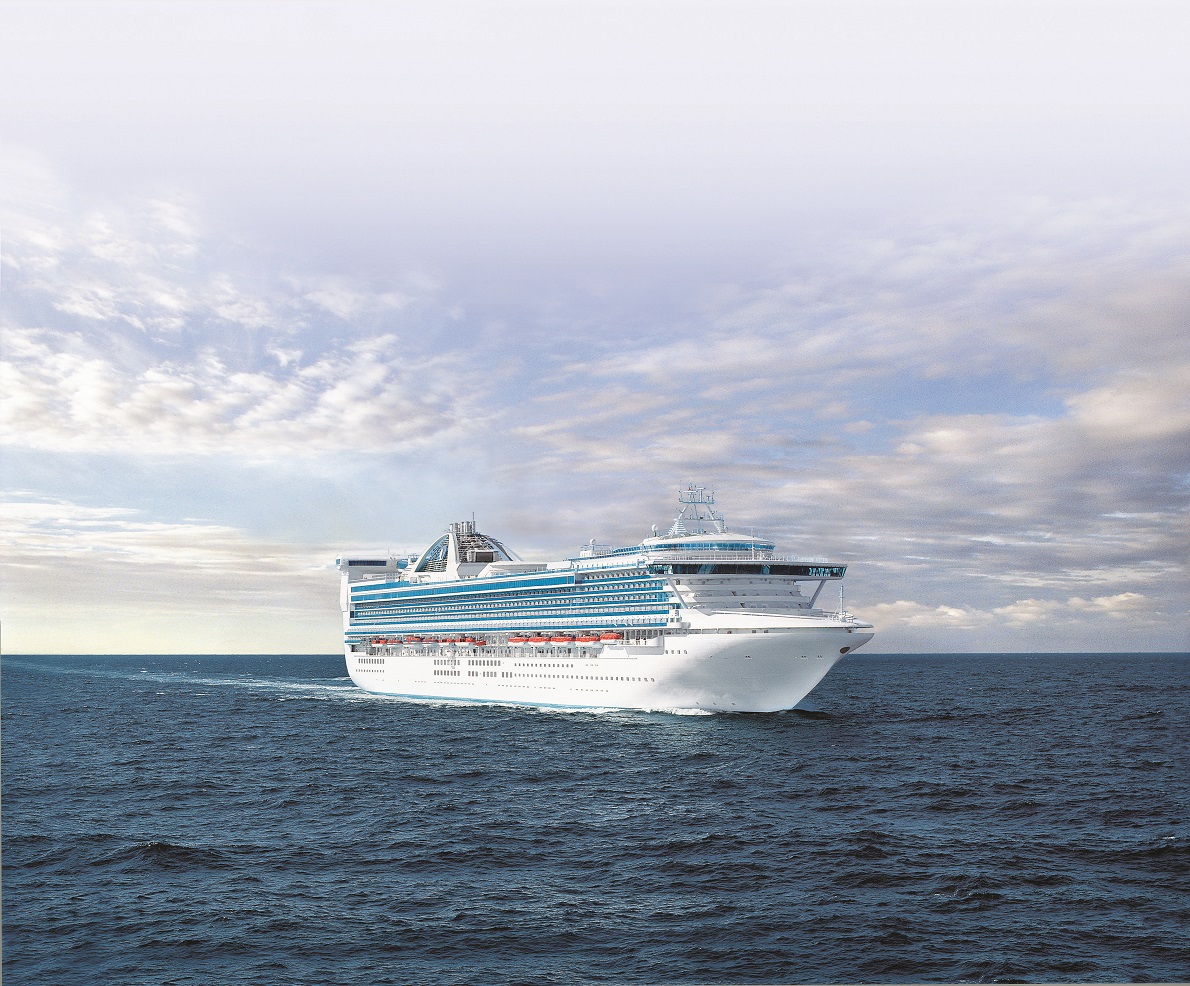 Escape completely on board Golden Princess, a brilliant ray of sunshine in any destination. Pamper yourself with a calming massage in the Lotus Spa® or de-stress as Serenity Stewards offer you refreshing beverages and light snacks in The Sanctuary®. Providing you with a wide array of restful venues on board, including the Piazza and Movies Under the Stars®, Golden Princess is truly a relaxed, rejuvenating retreat at sea.

ABOUT PRINCESS CRUISES
One of the best-known names in cruising, Princess Cruises first set sail in 1965 with a single ship cruising to Mexico. Today, the line has grown to become the third largest cruise line in the world, renowned for innovative ships, an array of onboard options and an environment of exceptional customer service. Princess carries 1.7 million guests each year to destinations around the globe ranging in length from three to 114 days, allowing them to
...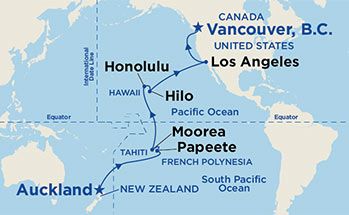 | Day | Port | Arrive | Depart |
| --- | --- | --- | --- |
| 1 | Auckland, New Zealand | | 7:00 pm |
| 2 | At Sea | | |
| 3 | Cross International Date line | 12:00 pm | 1:00 pm |
| 4 | At Sea | | |
| 5 | At Sea | | |
| 6 | At Sea | | |
| 7 | Papeete, Tahiti, French Polynesia | 8:00 am | |
| 8 | Papeete, Tahiti, French Polynesia | | 5:00 am |
| 8 | Moorea, French Polynesia | 8:00 am | 5:00 pm |
| 9 | At Sea | | |
| 10 | At Sea | | |
| 11 | At Sea | | |
| 12 | At Sea | | |
| 13 | At Sea | | |
| 14 | Honolulu, Hawaii | 7:00 am | 7:00 pm |
| 15 | Hilo, Hawaii | 7:00 am | 4:00 pm |
| 16 | At Sea | | |
| 17 | At Sea | | |
| 18 | At Sea | | |
| 19 | At Sea | | |
| 20 | Los Angeles, California | 7:00 am | 4:00 pm |
| 21 | At Sea | | |
| 22 | At Sea | | |
| 23 | Vancouver, B.C., Canada | 7:30 am | |