Between India and Asia
on Le Laperouse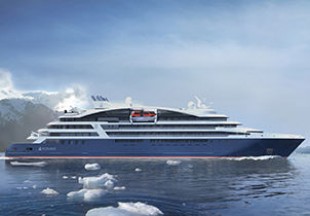 Between India and Asia
With this brand-new itinerary, PONANT invites you to discover the wonders of Asia, during a 16-day cruise through the Bay of Bengal. From Sri Lanka to Singapore, fall under the spell of these eastern lands marked by Buddhist and Hindu traditions.
Le
...

Awaken Your Sense of Wonder – with PONANT Cultural Cruises & Expeditions
The world's only French-flagged cruise line and top cruise line worldwide in polar expeditions, PONANT Cultural Cruises & Expeditions currently has five distinctive and intimate vessels, embodying the essence of a private luxury yacht: the three-masted LE PONANT, an elegant sailing yacht accommodating 64 guests and four identically designed 'sister ships' with no more than 264-guests LE BORÉAL, L
...